Site and Ground Investigation Services
From solid foundations
Prior to Engineers being able to accurately design a foundation they must have a reasonably accurate conception of the physical properties and arrangement of the underlying materials.
The field and laboratory investigations required to obtain this essential information is referred to as ground or site investigation.
A site investigation simply is the process of the collection of the sub-surface information, the subsequent appraisal of the gathered data, assessment, and reporting without which the hazards in the ground beneath the site would not be known.
A Site Investigation should be carried out prior to any construction project in order to enable a geotechnical and geoenvironmental assessment of the ground conditions and analysis of the engineering and environmental considerations related to the proposed development of the site.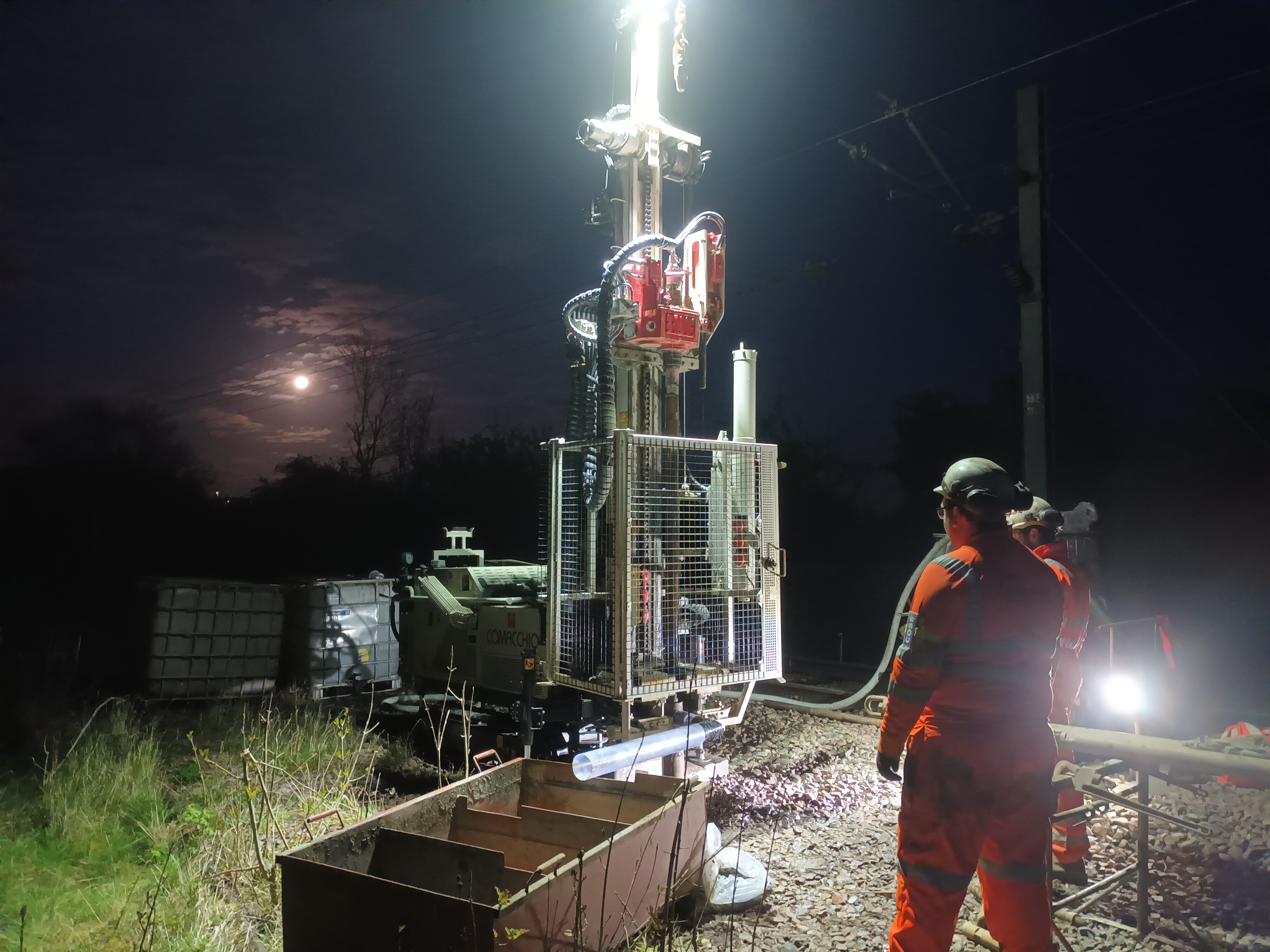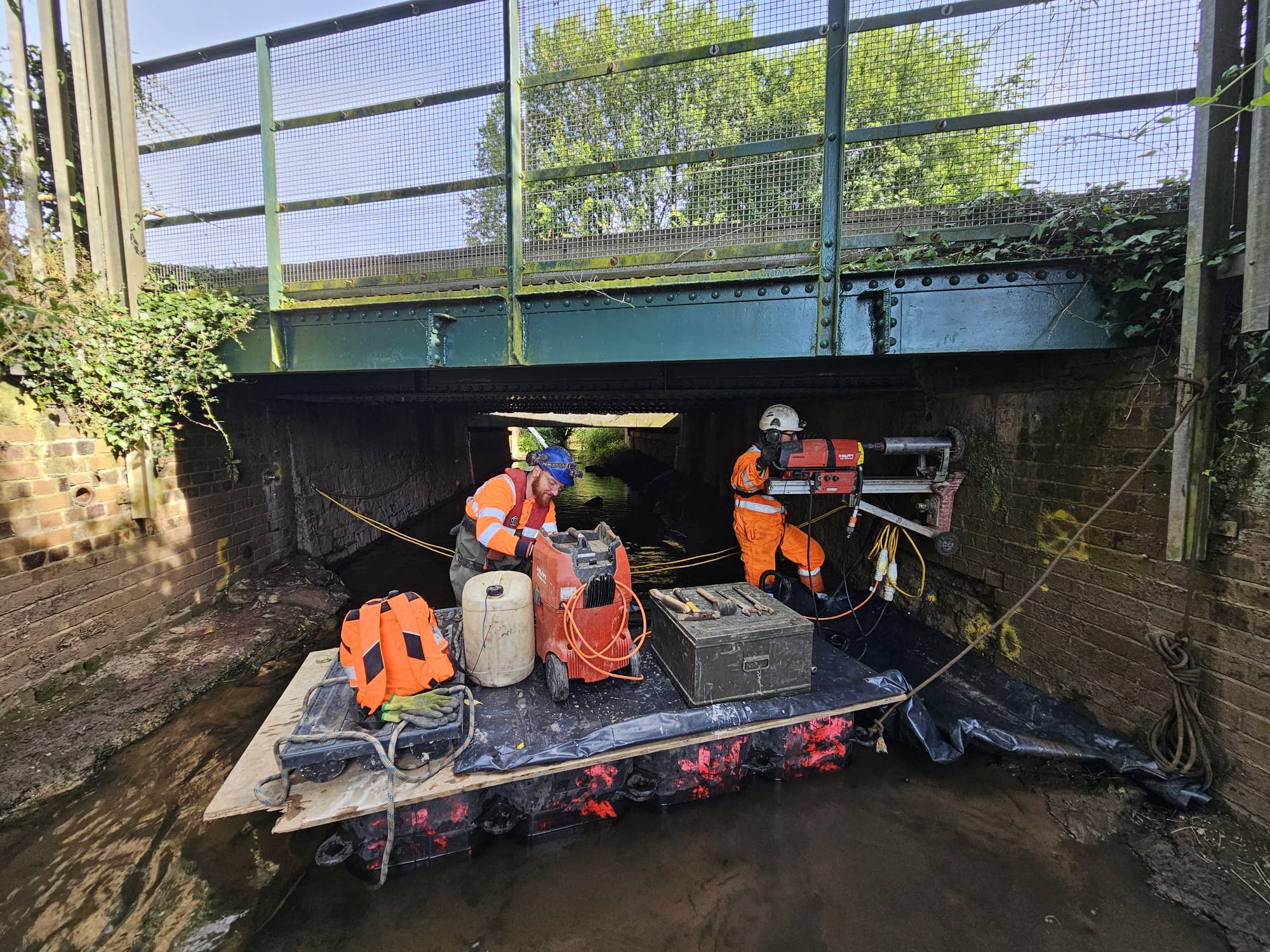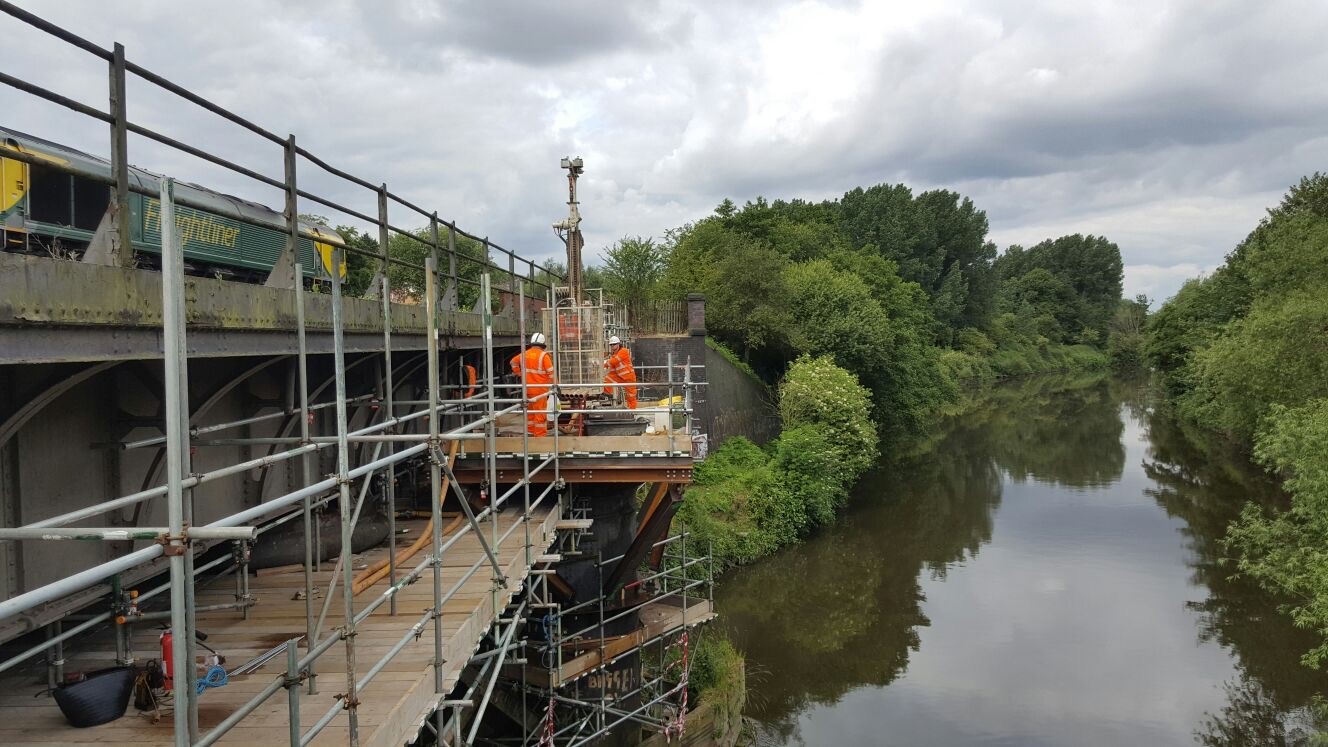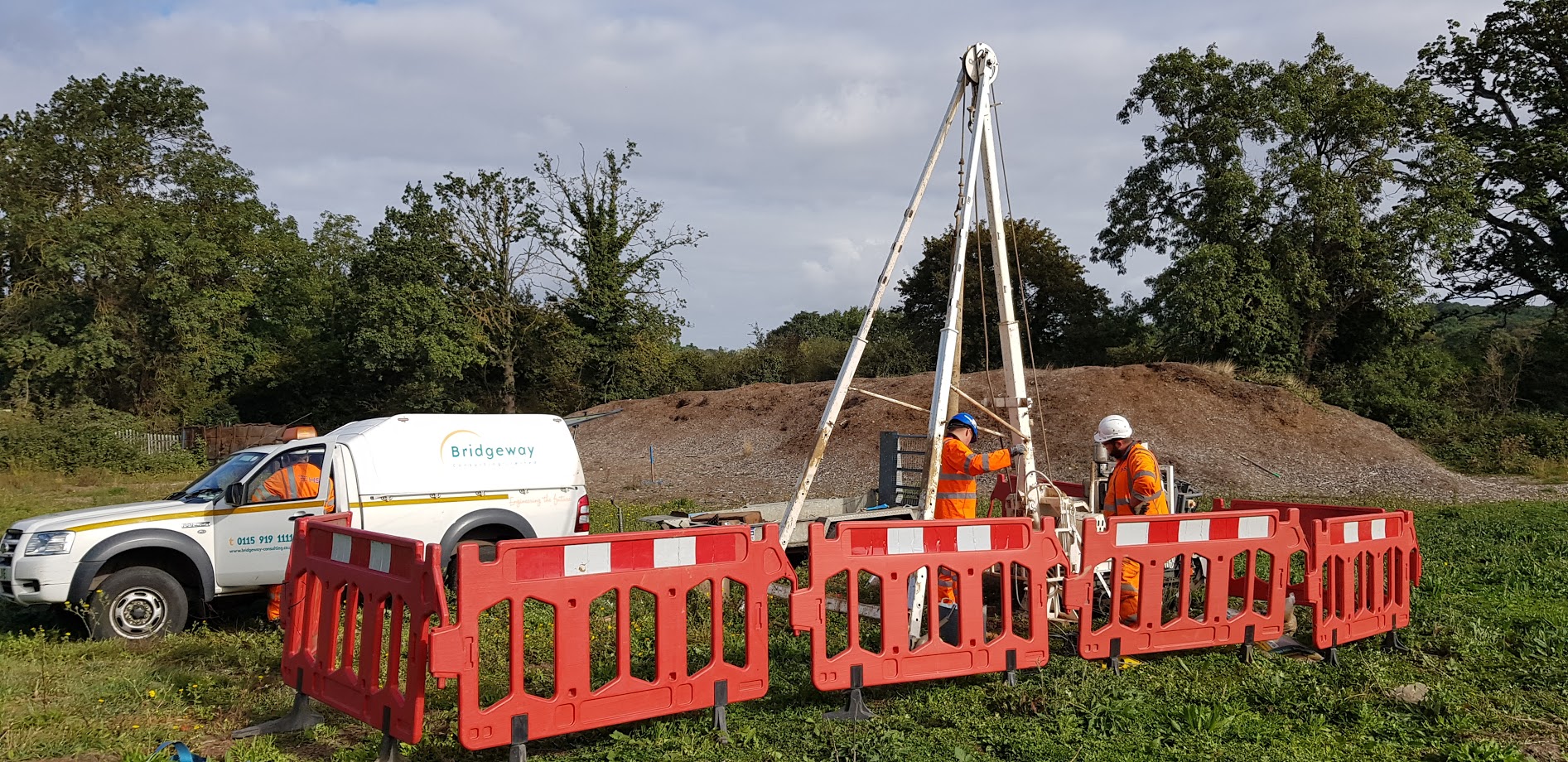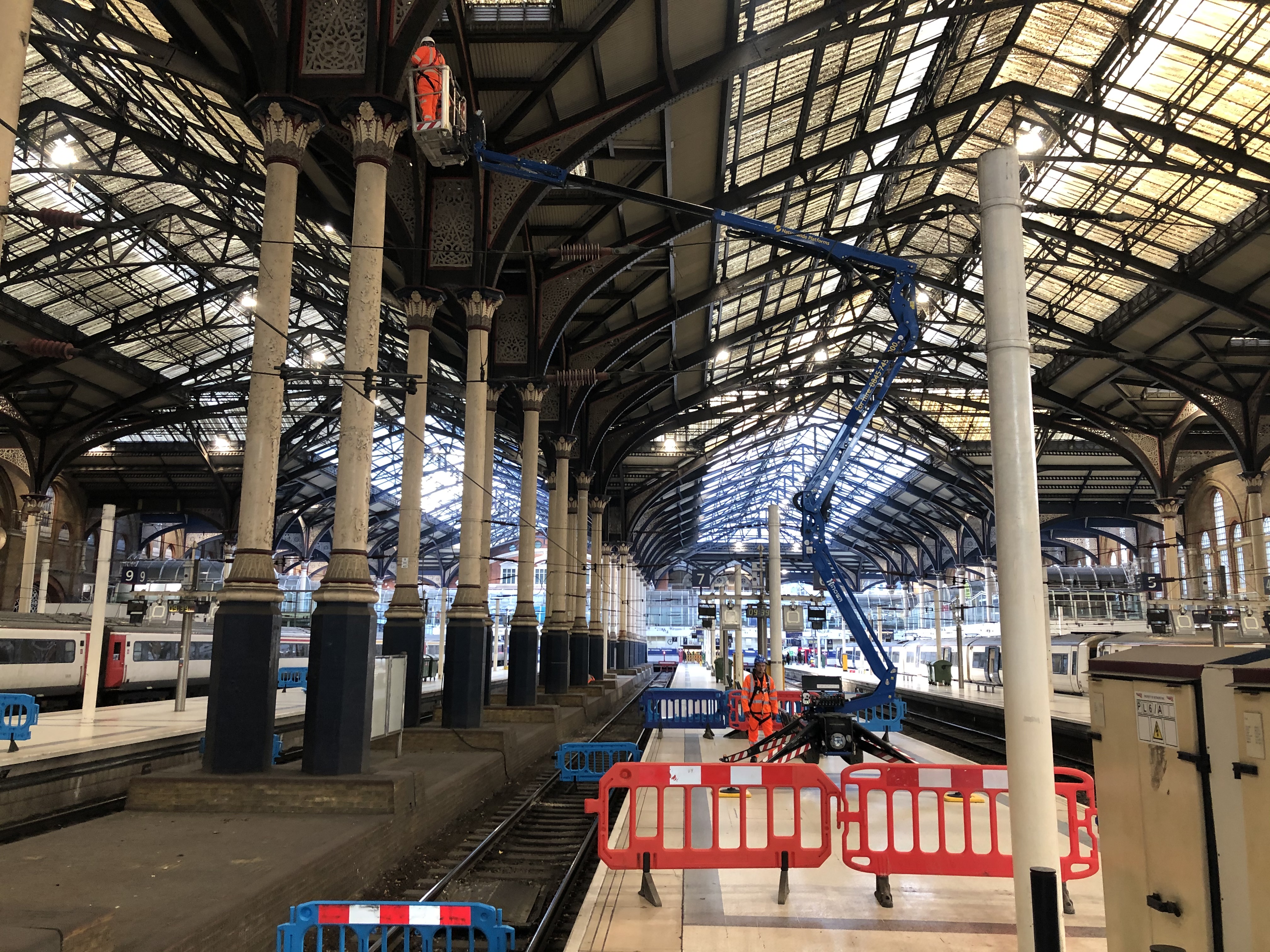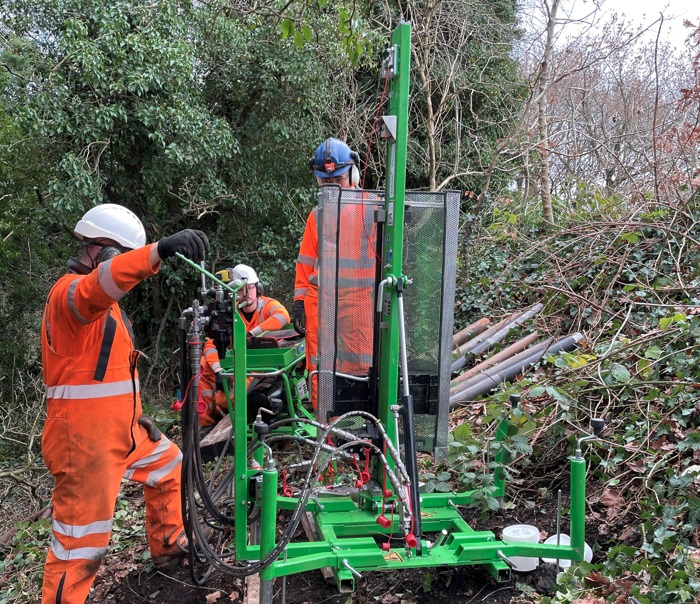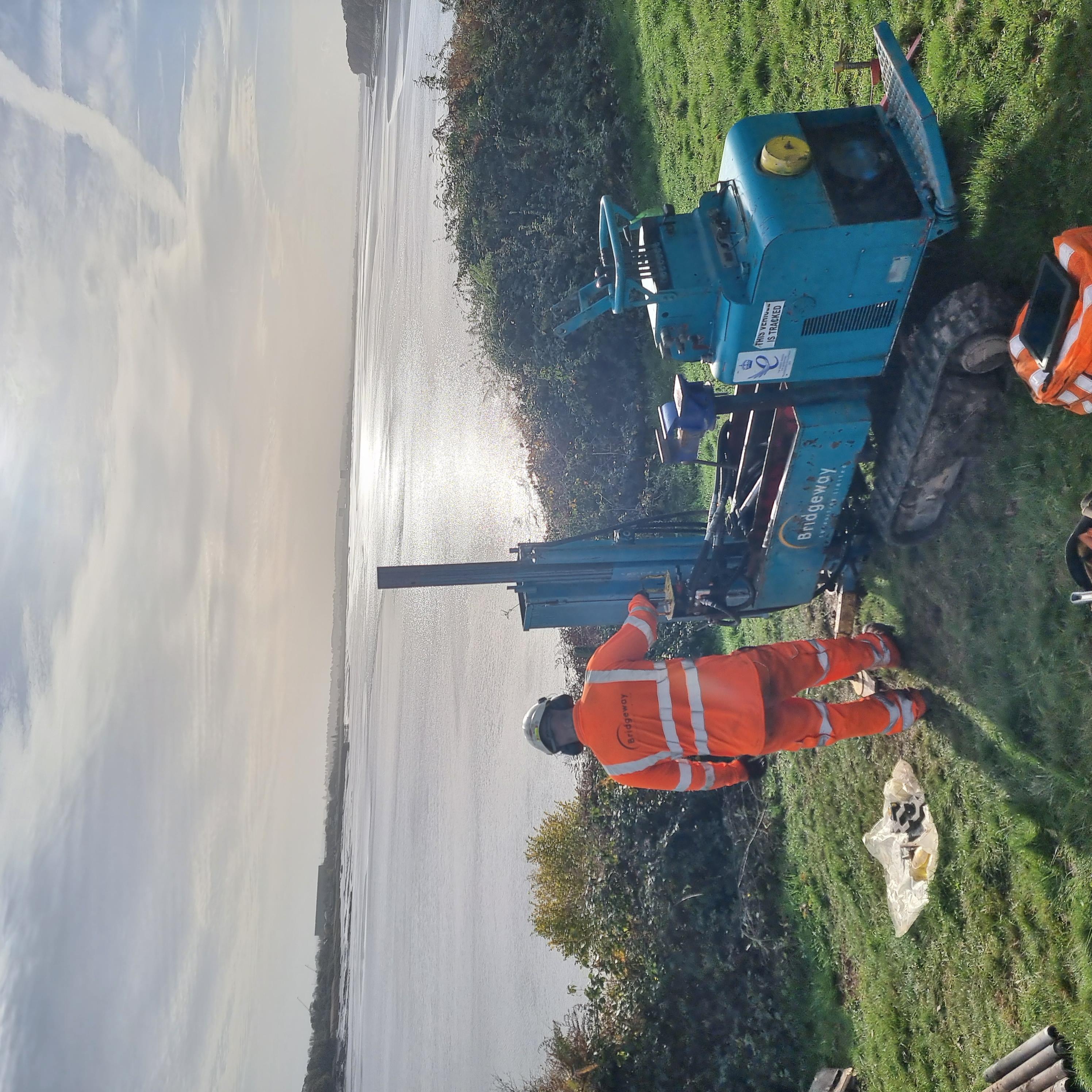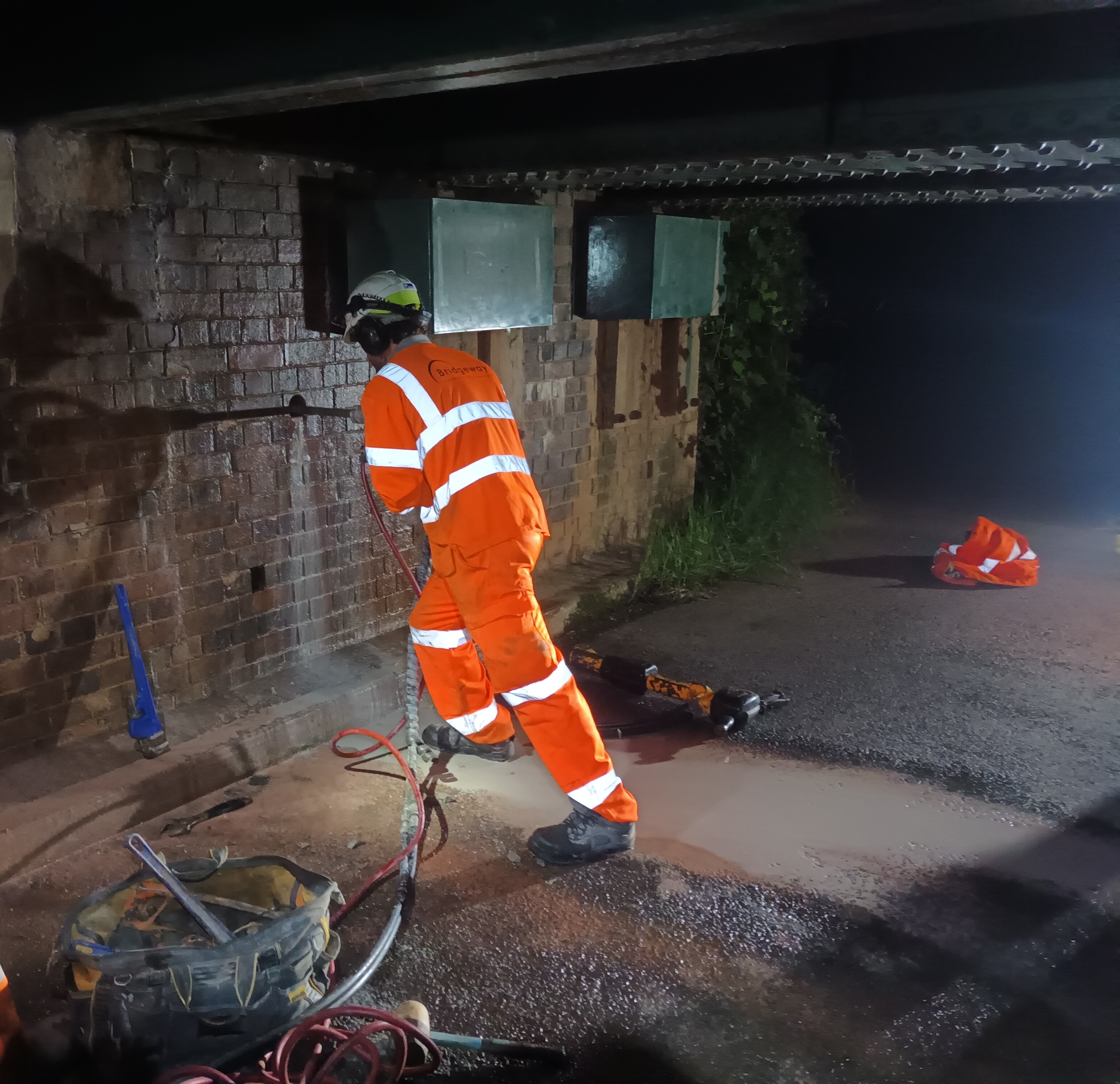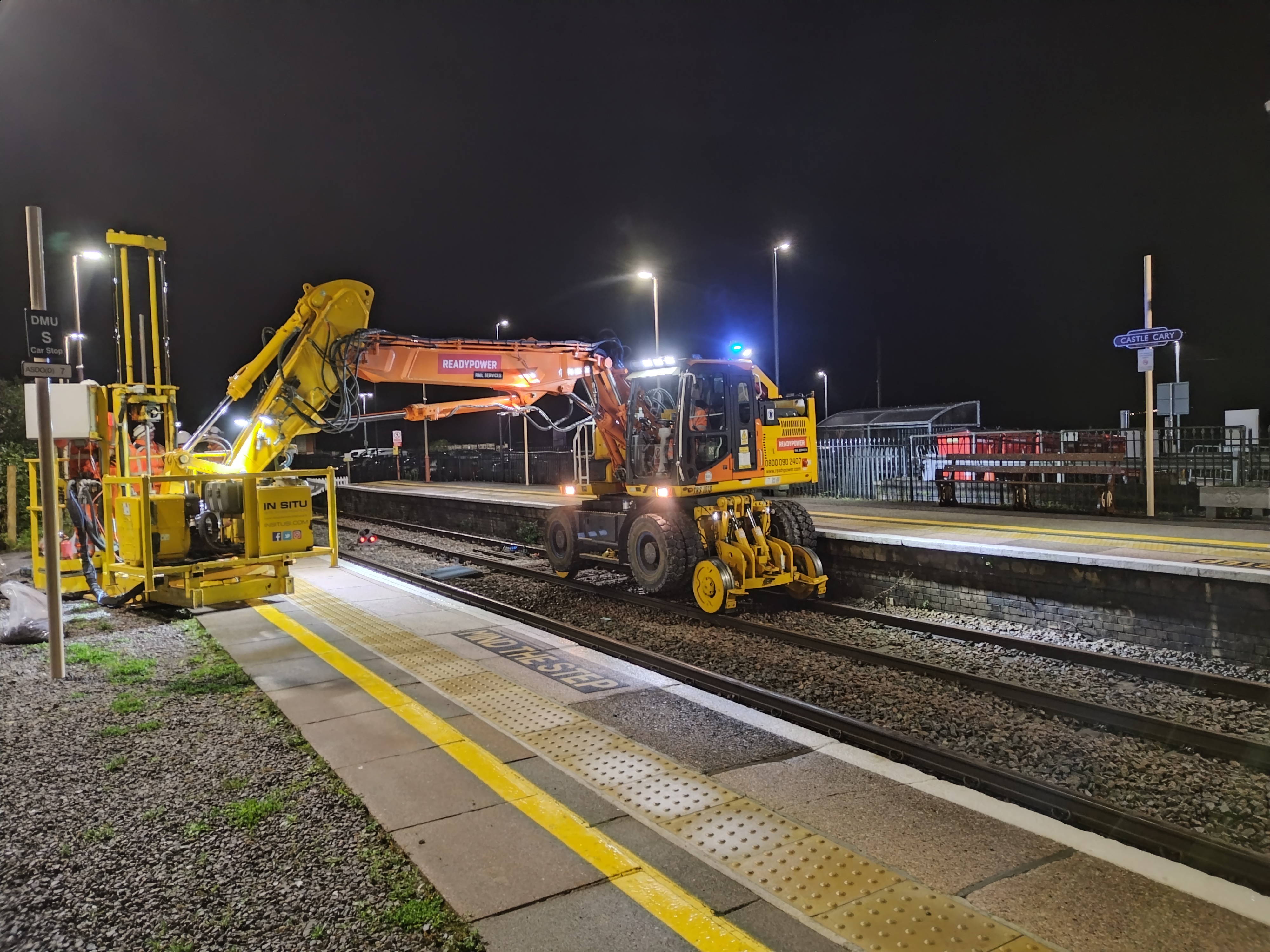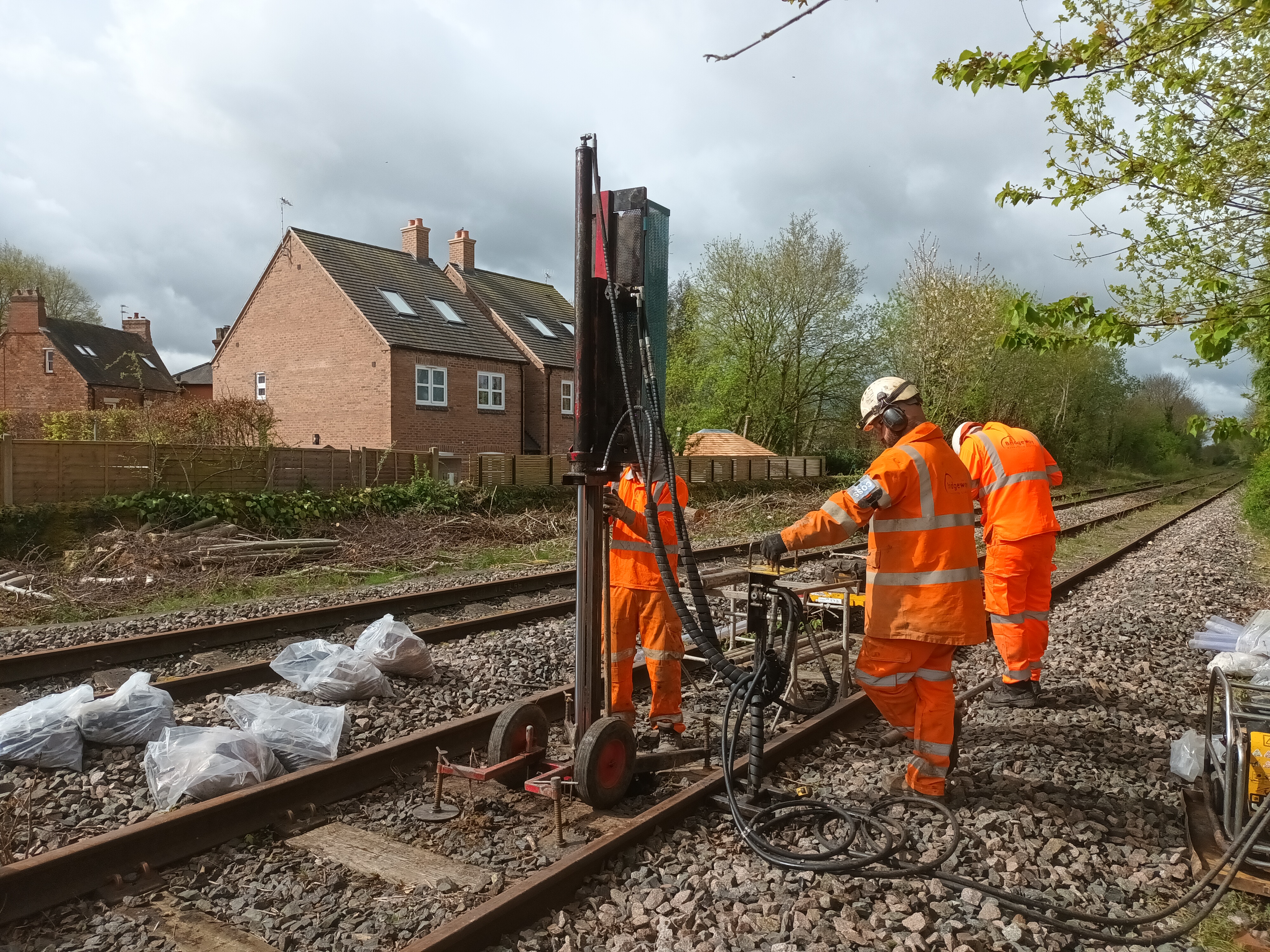 What we can deliver...
Our multi-skilled teams have particular expertise in many SI/GI works, working with and subsequently overcoming difficult access situations.
Our staff are highly adaptable and have experience in rock drilling, metal and paint sampling, and location of buried services.
With our ability to draw upon all our different operational departments, we can effect our own site access and liaise with Government bodies such as Network Rail, Canals and Rivers Trust, Environment Agency etc to effect access permissions.
With this experience and skill set we are able to offer the following:
Qualified Geotechnical Engineer led site works
Cable Percussive boreholes
D1500 bespoke tracked cable percussive rig
Ibex slope climbing dynamic sampling and auger rig
Rotary Drilled Boreholes
Dynamic Windowless Sampling & Probing (Include UT70 sampling Euro Code 7 compliant)
Concrete and Masonry Coring
Trial Pitting/Slit Trenching
Logging to BS5930 / EC7
Factual and interpretative Reporting
Laboratory Testing
NRSWA / Road Closures
Ballast Sampling & Contamination Testing
Geotechnical Monitoring
Bridgeway is RISQS approved for SI/GI work and is a Principal Contractor to Network Rail, which enables us to supply a full range of ground investigation work.
In addition to this we are able to conduct works in both Greenfield and Brownfield sites.
The SI/GI team comprises the following dedicated staff, which can be supplemented on a project by project basis:
Geotechnical Engineers & Operatives
Site Team Leaders
Rig Operatives
Competencies include Network Rail Safety Critical, NRSWA, CSCS & BDA
Projects
Name of Project:GSM2 Underbridge Structure 25
Project Description:Bridgeway Consulting Ltd (BCL) were instructed by AMCO (the Client) to undertake a structural investigation of GSM2 BR25 on the abutment walls and central pier to inform the stage 2 scour assessment and new scour scoring. The site is located 200m west of Melton Mowbray Station, which is situated 20km north east of Leicester and 30km south east of Nottingham, Nottinghamshire, in the East Midlands. Arup, who were commissioned by BCL to conduct the stage 2 scour assessment, provided BCL with a scope for the structural investigation to assist with their assessment.
Challenge
Acting as the interface between the client (Amco) and all other working parties such as Arup who undertook the level 2 scour assessment.
Liaise with the environment agency to obtain a permit to work on the water course.
The water levels at the structure fluctuated throughout the winter months which meant access could not be gained to the bridge piers. Bridgeway Consulting monitored the water levels and identified a window where the works were eventually completed in September 2017.
Achievement
Successfully managed all parties to ascertain a robust scope
Completed the full specified 8No structural cores which assisted Arup's level 2 scour assessment
Good working relationship with the AMCO and Arup project team
Name of Project:NR4 (MT) LEN3/235 Dawdon Dene
Project Description:Undertake 3D laser Scanning Survey, UAV survey, Ground Investigation and roped access site investigation focussing on the five span masonry arch viaduct on behalf of Network Rail IP to investigate ring separation.>
Phase 1: Ecological survey and site walkout of the surrounding area to facilitate further works
Phase 2: Review Ecological survey and ascertain the best method of access for the ground investigation and site investigation
Phase 3: Undertake the planning of safe system of working for the works
Phase 4: Execute the GI, UAV and 3D laser Scanning Survey under and around the viaduct
Phase 5: Execute the on track roped access facilitated site investigation.
Phase 5: Demobilisation
Equipment and techniques used on this project:
Pasma tower access for viaduct arch coring
Premier 110 Window Sample Rig (5m)
Modular Dart windowless sample Rig (5m)
Roped access Structural coring of existing soffits in the various spans
Total station used to traverse control and laser scanner used to infill the UAV data
Mavric PRO used to fly above and below the viaduct
P30 laser scanner
DJI M210 & Zenmuse X4S
Challenge
Accessing the underside of the viaduct with limited possession times with roped access
Working on steep slopes underneath the viaduct
Programming works during COVID-19 initial lockdown
Training lead drillers up to level one roped access standard
Achievement
Successfully managing all disciplines to ascertain quality information
Good quality data received from the UAV point cloud to give a detailed image of the site
Quality structural cores giving the design team information on current strength and composition of the viaduct
Good working relationship with the NR project team
Name of Project:HS2 Euston Enabling Works
Project Description:Undertake specified GI at location planned by Arups on behalf of Network Rail IP Managing works for HS2.
Phase 1: Set-Up and undertake Principal Contractor Duties for Euston Station
Phase 2: Review Desk Study with Arup and NR. Ascertain the best method of investigation for material types expected and plan access accordingly
Phase 3: Undertake extensive planning activities for access to all lines within the Euston throat, utilise long possessions for mobilising plant into position to work ALO
Phase 4: Execute the GI
Phase 5: Demobilisation
Ground investigation equipment and techniques used on this project:
Enabling de-vegetation works
Road Rail CPT Rig
Premier 110 Window Sample Rig (8m)
Cabtrak D1500 Cable Percussion Rig
Trial Pitting (Hand Dug with revetment to 3m)
Dynamic Probing (Geotool 15m)
Structural coring of existing retaining wall (7.4m deep) with follow on Hand Held Window Sampling
Challenge:
Acting as the interface between the clients (HS2) designers (Arup) & the client (NRIP)
Achieving high volumes of locations within pressing possession times in one of the most challenging locations to work
Programming works to a very tight timescale due to follow on activities and information requirements to facilitate a D&B Tender
Obtaining a reliable sub-contractor to undertake the rail safety case and machine controller duties (TXM Plant)
Achievement:
Successfully managing all parties to ascertain a robust scope
Liaison with the designer and client to agree ways forward when the initial planned activities did not achieve the results expected
Exceeding designed depth with the D1500 and achieving 45m depth in over-consolidated London Clay
Good working relationship with the NR project team
Name of Project:Durham Re-Signalling
Project Description: Undertake specified GI at locations planned by Network Rail Project Team to facilitate the design of thirty-nine new signal base locations and six new level crossings.
Phase 1: Set-Up and undertake Principal Contractor Duties for the scheme
Phase 2: Review Desk Study with NR Project Team
Phase 2: Undertake walkover and subsequent access planning for all locations
Phase 4: Execute the GI
Phase 5: Demobilisation
Ground investigation equipment and techniques used on this project:
Enabling de-vegetation works
Premier 110 Window Sample Rig (8m)
Trial Pitting (Hand Dug with revetment to 3m)
Dynamic Probing (Geotool 10m)
GPR Survey for location of buried services
Challenge:
Acting as the interface between the clients (NR) and all other working parties
Achieving high volumes of locations within pressing possession times in one of the busiest freight routes
Achievement:
Successfully managing all parties to ascertain a robust scope
98% success rate of planned versus actual on works
Despite the 98% success rate project was brought in on time and under original budget with no de-scoped works
Good working relationship with the NR project team